GPS tracker

for your domestic or hunting dog
now with 15% discount

Find your lost dog anywhere with findyPet tracking device
87.80 €
with 1 month subscription included (old price 103,25 €)

THE PET FINDING SOLUTION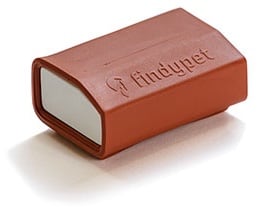 Innovative device which helps you find your pet wherever it goes.
Never lose your pet again!

The walks and games are safer and more relaxed with findyPet
Compatible with any leash

Do you want to know where your pet is all the time?
The solution is findyPet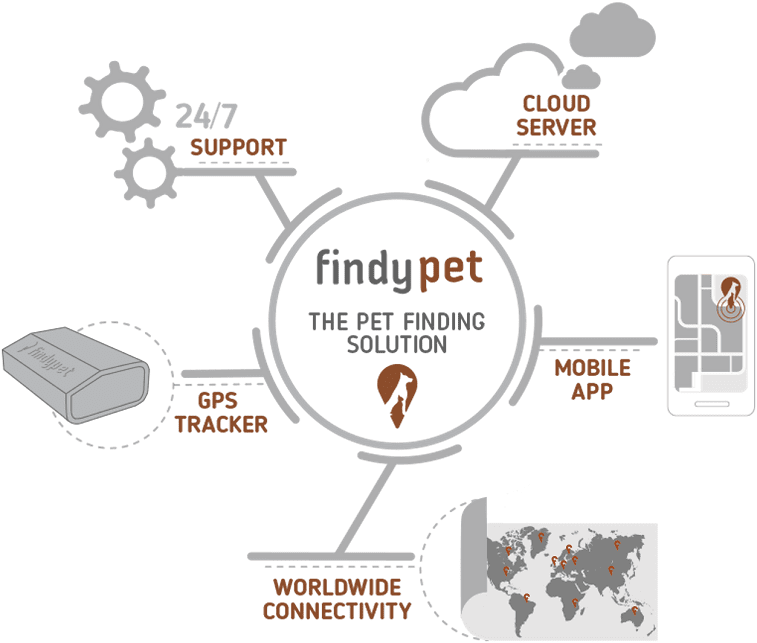 Practical package with built-in magnet for easy activation of the device

Contemporany design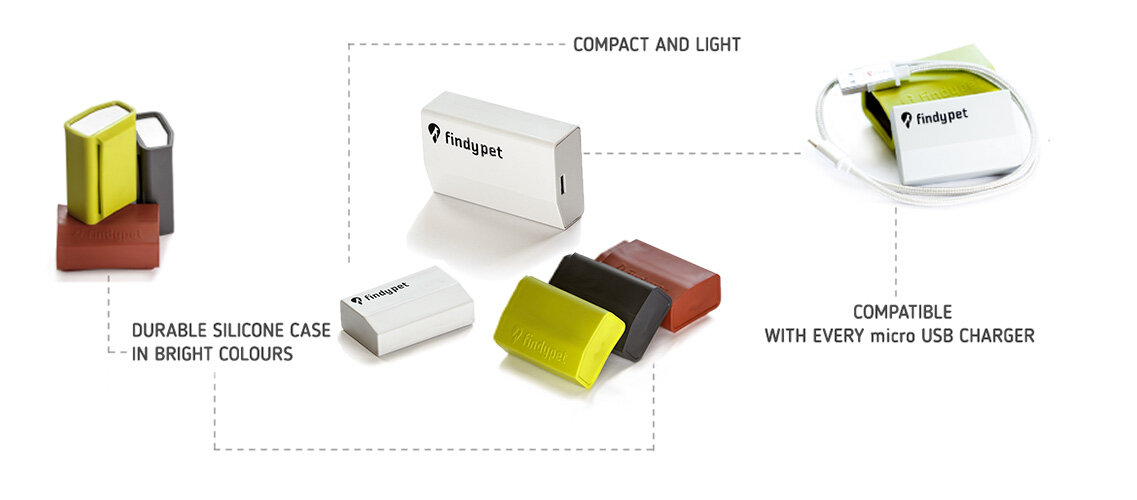 Premium outfit

findyPet is not waterproof, but it comes with a sturdy silicone moisture-proof case that will protect it from dust, rain and snow. Choose a color or order all three, for only 10,25 € extra.

Find where your pet is in less than 60 seconds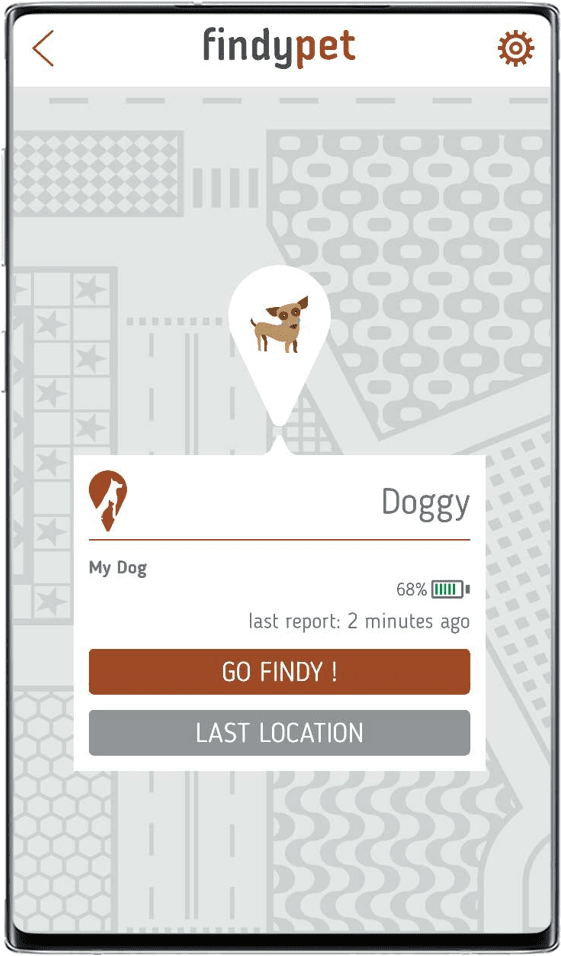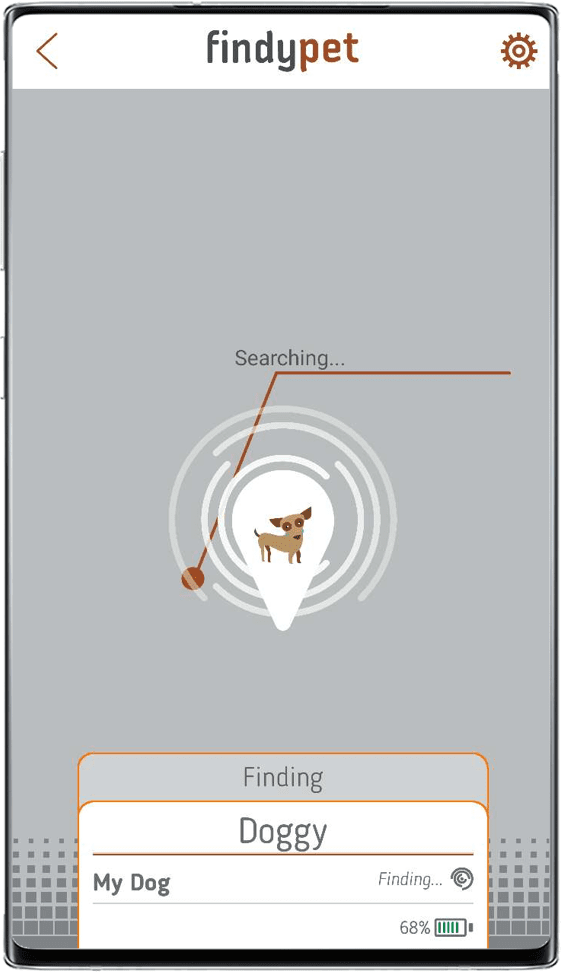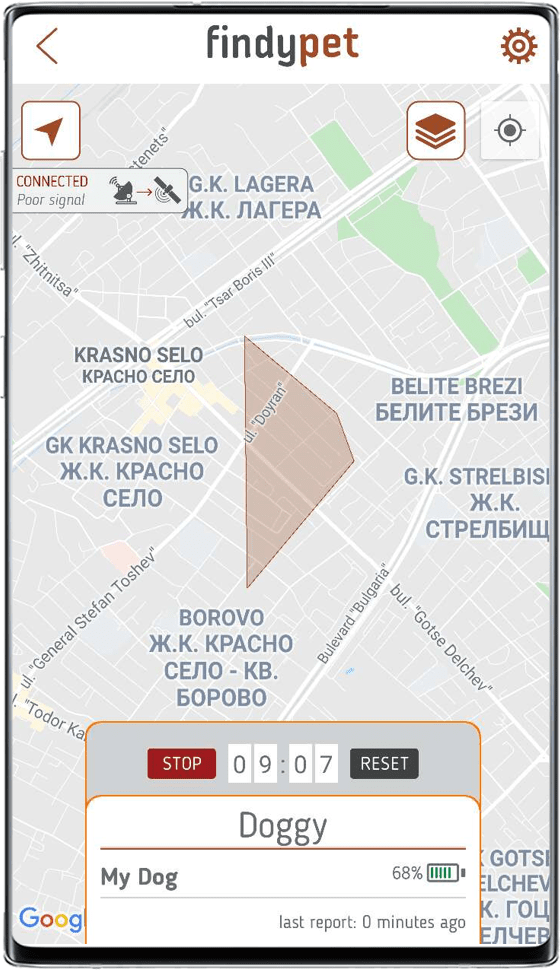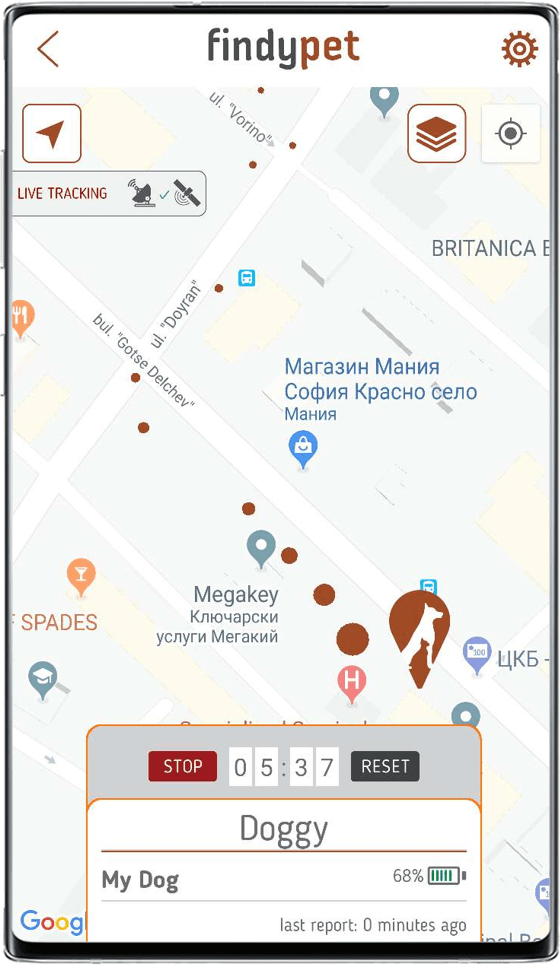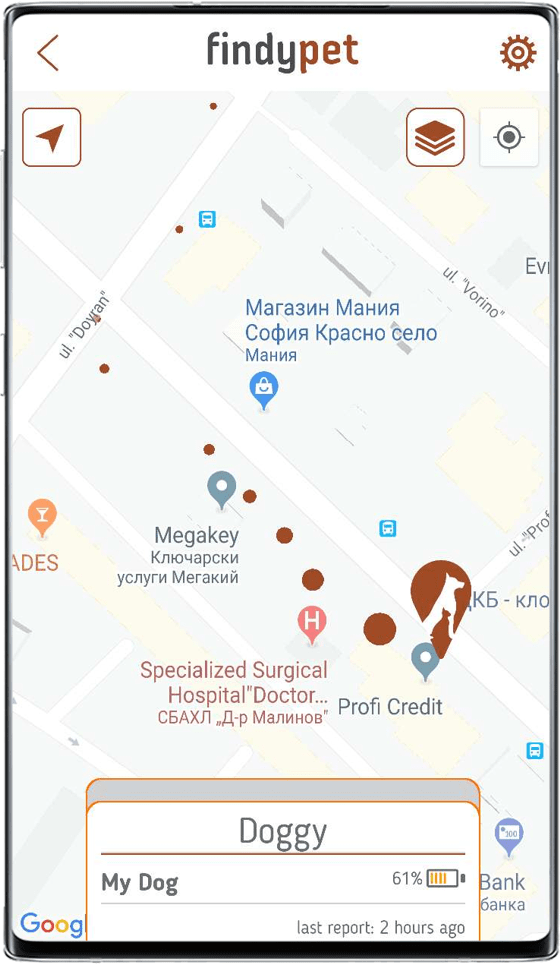 AVAILABLE OPTIONS
Step 1

FindyPet has two buttons available - find the pet "GO FINDY!" and history for the last search "LAST LOCATION".
GO FINDY!
Step 2

When you press the "GO FINDY!" button you will initiate a new search. After 40 seconds the App will load the map showing approximate GSM position. Within the next 20 seconds, the device will be positioned with an accurate GPS position and will start real-time tracking - "LIVE TRACKING".
APPROXIMATE / GSM POSITION
Step 3

The starting GSM position is an area with approximate location of the device. It's calculated based on nearby mobile cells and it is updated every 45 seconds. This mode activates automaticaly when the device is indoors or underground, where no GPS signal is available. At the same time, the device keeps searching for a GPS signal and if available, starts GPS positioning.
LIVE TRACKING
Step 4

LIVE tracking starts when a GPS signal is available. In this mode, the position of the device on the map is displayed as a Pin with Findy's logo. Every 12-15 seconds the Pin moves showing the new position, leaving behind a path of dots of the old positions.
LAST LOCATION
Step 5

By selecting the "LAST LOCATION" button you can check the history of the last found location of the device.
With a single CLICK of "GO FINDY!" you will see both your position and the findyPet position on the map.

Just download the free findy app for iOS or Android.
Findy application
Made for any findy device


One application for all your devices. Find your findyPet, findyRide, findyCar, findyBike and findyOne with a single click.


You can share any of your findy devices with your friends and family. In this way more than one user could find it.


Choose different names, icons, notes and notification settings for each findy device.


Just open the brochure in the package and scan the QR activation code to add the device.


If you have a question or encounter an issue, you can write to us in the Support section in the App. We will answer you shortly.


You may use our native applications for iOS and Android or our WEB platform, available from any browser.

Worldwide coverage
Find your pet in over 160 countries around the world

Long battery life
Up to 15 days in Standby mode with one charge
Embedded SIM card
Without contracts with mobile operators
Size and weight
Size: 55 mm x 35 mm x 16 mm
Weight ( device only ) : 39 gr.
Weight ( device with case ) : 61 gr.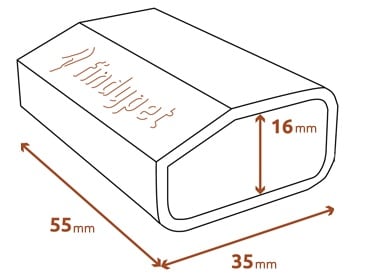 Battery
Standart power consumption in Standby mode 0.88 mA
Battery type:

Li-Ion

Battery voltage:

3.7 V

Battery capacity:

850 mAh
Up to 20 days in Standby mode
Up to 10 days normal usage - 4 to 5 searches per day
Up to 20 hours of active usage - LIVE tracking
The device can be charged with any micro USB charger or with the cable included in the kit.
Connectivity
Pre-installed SIM card for your convenience
The SIM card is in Roaming mode, using all mobile operators in Bulgaria
Unlimited searches worldwide. Without data restrictions even outside the EU
Works with more than 420 mobile operators in 160 countries
You need to have an active subscription, to use your findy device
With some of the lowest subscriptions on the market, starting from 2.08 € per month with one year subscription
Positioning
GPS/GLONASS/Galileo receiver
Precise GPS positioning outdoors
Approximate / GSM positioning indoors, based on the nearby mobile operators antennas
Protected from dust and rain
findyPet is not waterproof, but comes with a sturdy silicone moisture-proof case that will protect it from bad weather
System requirements
Compatible with:
iOS v.7 or newer
Android OS v4.3 or newer
*The application may not work with some devices, which have restriction to use Google apps, such as Play store and Maps.
Operating temperature range
Normal operating conditions:

-20°C ~ +50°C

Storage temperature:

-25°C ~ +60°C
In the Box
findyPet device x 1
silicone case x 1
USB charging cable x 1
2 in 1 user manual and warranty card x 1
*Activate the device by following the steps in the user manual
WHAT'S IN THE BOX AND HOW TO ACTIVATE

Free shipping
Purchase your Findy device and get FREE delivery to any ECONT courier office in Bulgaria

2 year warranty
All Findy products have 24 months warranty

Need help?
Write to us in the SUPPORT section and we will answer you

Payment methods
You can pay with PayPal, credit/debit card or upon delivery - with ECONT courier only